I now have received the TF534 and a relocator/kickstart adapter. So I opened up the Amiga. Last time I did that was 15 years ago. Still there was a big surprise. This machine is not a orginal PAL computer, but a to PAL converted NTSC machine!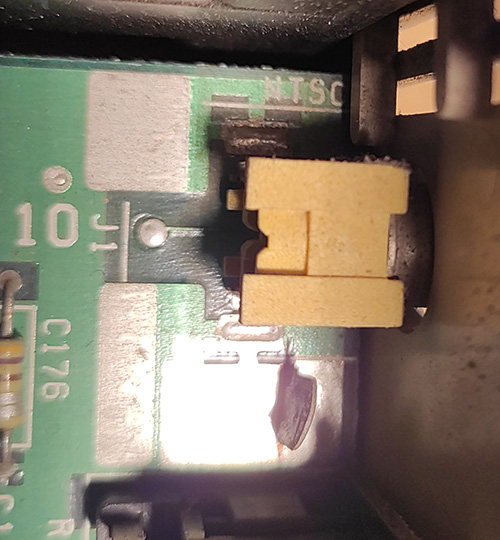 There have been a few modifications to enable it as a PAL machine: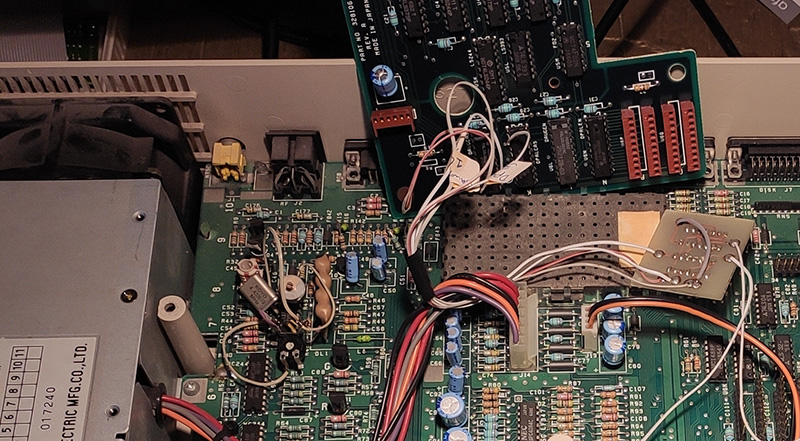 There is a small PCB on the right which function is unknown to me but might have to do with the PAL conversion. The same is true for the wiring with quartz and two potmeters on the left. Anyone who can shed light on this is invited to make a comment.
Then there is a RAM modification: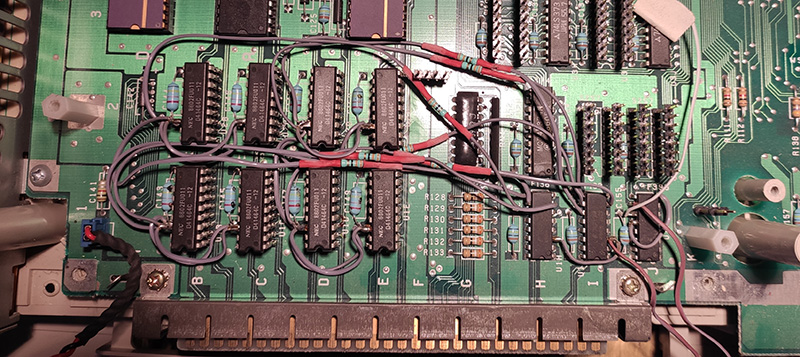 There are several ram-chips stacked on top of each other. I will try to find out later how this probable ram-expansion is achieved.
I am now trying to clean up the cabling of the NTSC modification and make it disconnectable.
Stay tuned for the next part.